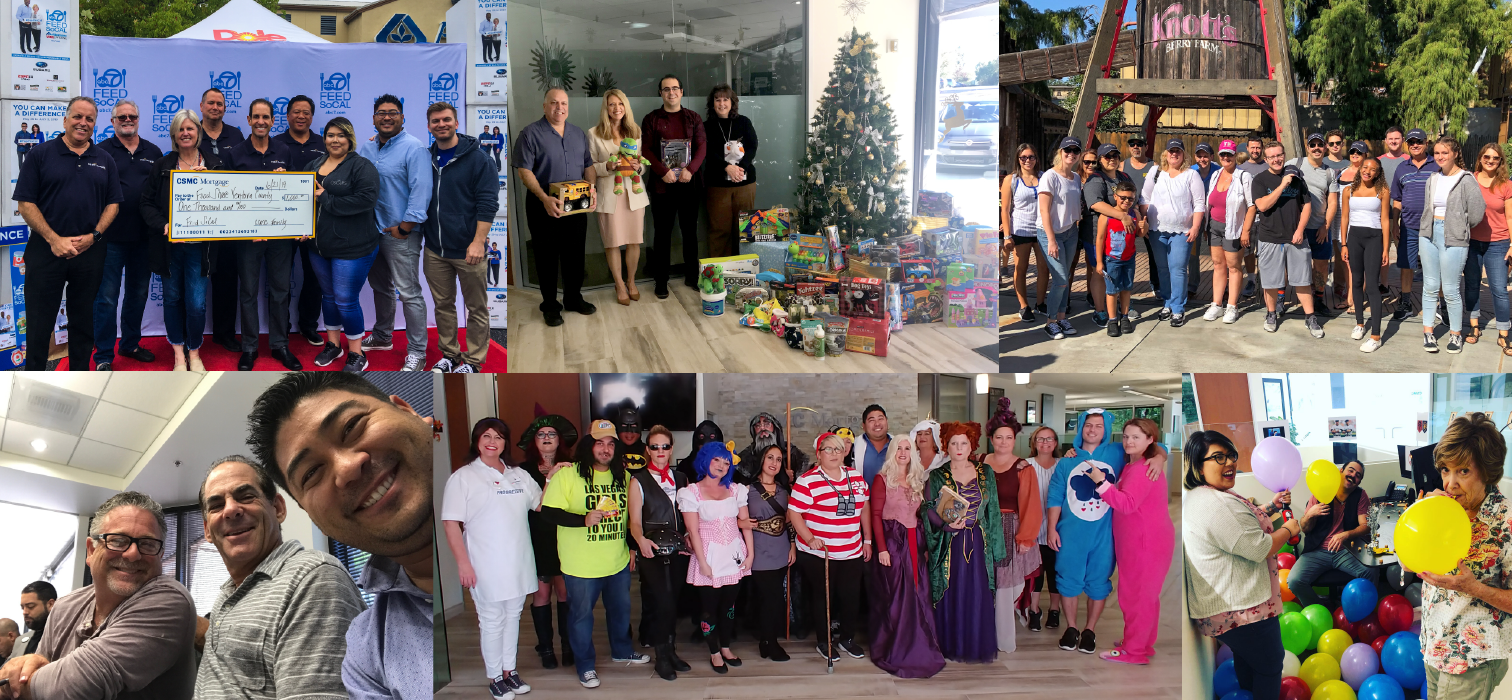 Core Values
Celebrate

We are big fans of celebrating success. Popping champagne and cheering each other on is our speciality.

Community

We love where we live and we love supporting our communities in any way we can. We participate in lots of community events.

Family

We treat each other like family, and hey, some of us even are family! You'll notice some family duos walking around our office.

Service

We live and breathe our service philosophy every day. We all constantly go above and beyond for our clients.
Benefits
Health insurance
Dental insurance
Vision insurance
Retirement plan
Paid vacation / sick time
CSMC Mortgage is an equal opportunity employer. CSMC Mortgage values diversity and is committed to creating an inclusive environment for all employees. Pursuant to CSMC Mortgage's Equal Employment Opportunity (EEO) policy, all qualified applicants will be considered without regard to any protected characteristic under state, federal, or local law, including, but not limited to race, color, creed, religion (including religious dress and grooming practices), age, sex (including pregnancy, childbirth, breastfeeding or related medical conditions), gender (including gender identity and gender expression), national origin (including language use or possession of a driver's license issued under Vehicle Code § 12801.9), citizenship, ancestry, physical or mental disability, medical condition, genetic information, marital status, registered domestic partner status, sexual orientation, status as a victim of domestic violence, assault or stalking, military or veteran status, and/or political affiliation or activity.
We encourage applications from all qualified candidates and will reasonably accommodate applicants' needs in accordance with applicable law throughout all stages of the recruitment and selection process. If you need a reasonable accommodation to assist with your job search or application for employment, please contact us by sending an email to careers@csmcmortgage.com.
In your email please describe specific accommodation you are requesting and the position for which you are applying. Information received relating to accommodation will be addressed confidentially.